Back
Quartzite - Brazil
Wakanda
The Wakanda is a quartzite from Brazil, one of the largest exporters of natural stones in the world.
The Wakanda quartzite showcases a rich swirly blend of steel grey and ebony. Its veins create a dynamic look that commands attention and admiration. Quartzite is a stone that is denser and more resistant to scratches than most exotic granites, and its mineral composition is less prone to the etching effect that can be found in marbles, enabling this stone to be a beautiful choice for kitchens.
During the polishing process, a high quality resin is applied to the stone's surface to fill natural pores, cracks and fissures that are found naturally. This has no impact on the stone's durability, ease of maintenance or quality. It is possible that some pores are so small that they cannot hold the resin, and they reopen during the polishing process, but this will not impact the quality of your investment. As any natural stone, we recommend the application of a protective treatment to prevent food & beverage stains, that will be accompanied by a 15-yr warranty.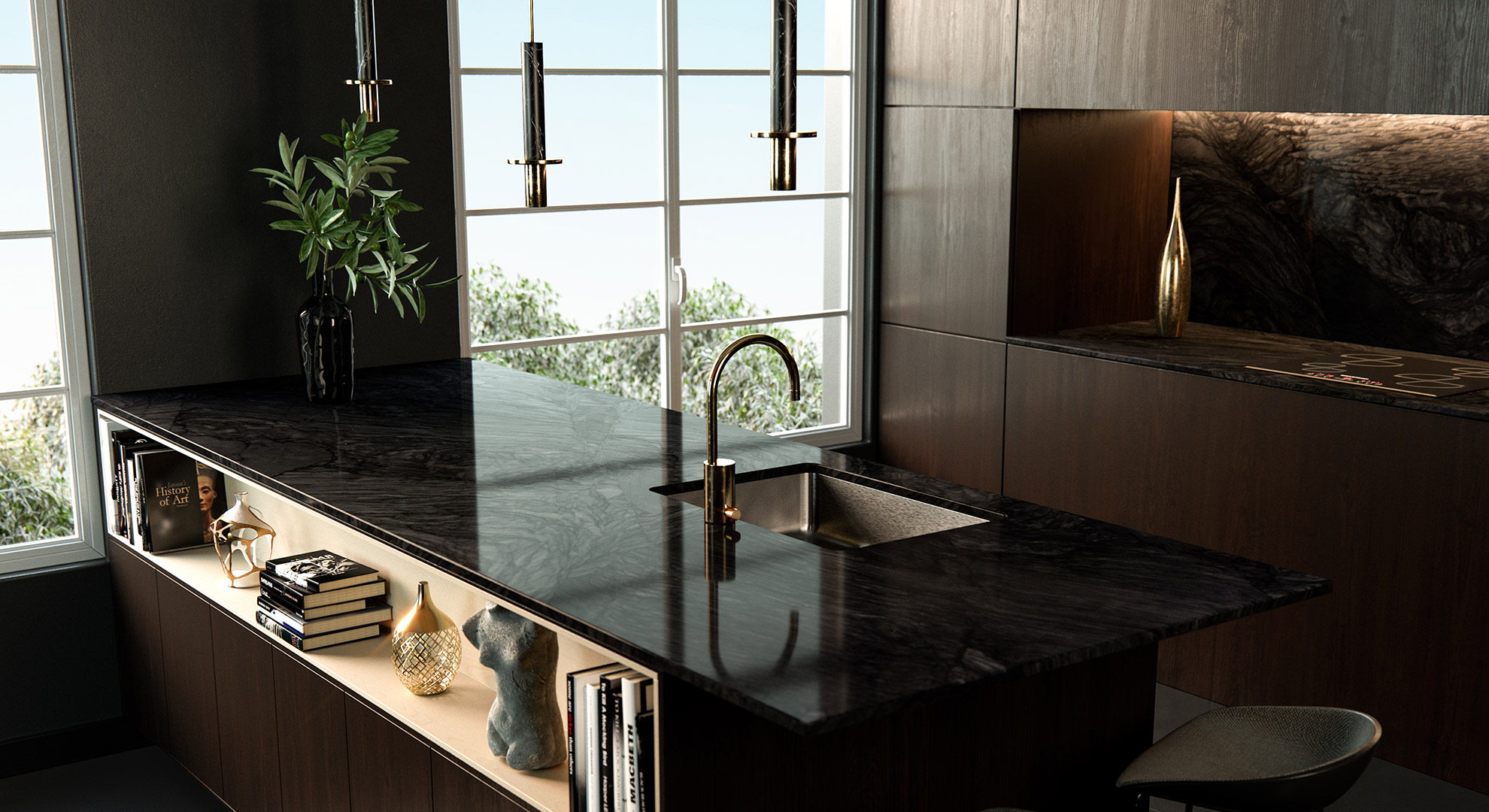 APPLICATIONS
Counters
Fireplace Contours
Flooring
Full-size Backsplash
Interior furniture
Podium Bath Contours
Shower Bases
Sinks
Walls