Back
Granite - Brazil
Copenhagen
The Copenhagen granite is a unique stone quarried in Brazil. Its warm shades of cream, borwn and black all blend together to create a dramatic look that will age gracefully.
Offered by default in a polished finish, the Copenhagen is also available in the a honed or antique finish. Heat, scratch and temperature change resistant, it is a versatile stone that will be perfect for many applications. Our exclusive anti-stain treatment will also increase its natural resistance to stains.
This stone presents microfissures that allowed water to oxidate and create over the course of millions of years the beautiful colours that we enjoy today. These microfissures are sealed under the earth's extreme pressure, leaving behind the left over traces that do not impact the stone's quality or durability.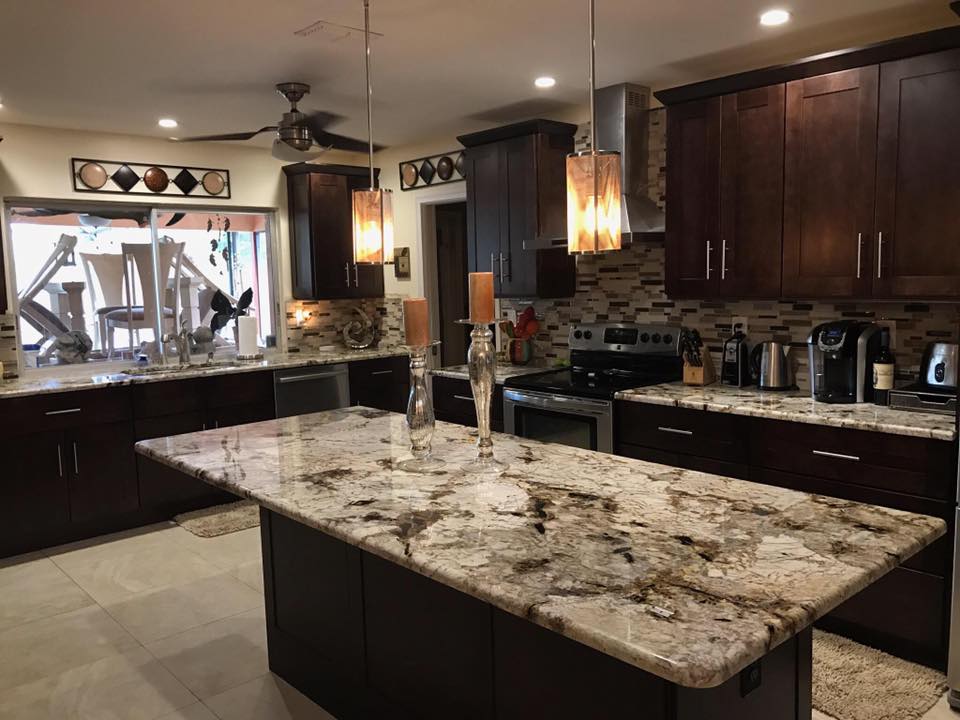 APPLICATIONS
Counters
Fireplace Contours
Flooring
Full-size Backsplash
Interior furniture
Podium Bath Contours
Shower Bases
Sinks
Walls